Dr. Linda Lee
MINT Memory Clinics
Joule Innovation Grant recipient
Category: Access to care
$100,000
About the innovation
Nearly one million Canadians will live with dementia by 2030, but with an already-strained system and few geriatricians across Canada, we aren't prepared to meet their needs. 
Multi-specialty INterprofessional Team-based (MINT) Memory Clinics is disrupting the current dementia care model by making more efficient use of limited resources―and for the first time―provides access to the necessary high-quality dementia care within the local family doctor's office. 
They train primary care teams with a standardized, accredited program, and foster collaboration with geriatric medicine geriatric psychiatry, and cognitive neurology―enabled by virtual consult. They build capacity in primary care to manage most dementia cases so that just 9% are referred to specialists, compared to all cases being referred in typical practices.
MINT Memory Clinics have been associated with better health outcomes, lower costs and positive impacts on the health system. There are currently 112 MINT Memory Clinics across Ontario, many in rural and remote communities, with more to come.
---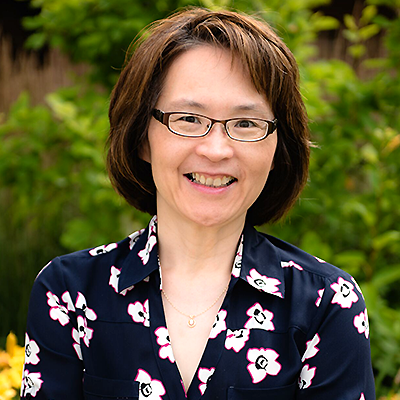 About the recipient
Linda Lee MD, CCFP(COE), FCFP, MClSc has spent the past thirty years practicing family medicine in Kitchener-Waterloo, Ontario and caring for older adults living with dementia and in long term care.
Early in her career, Dr. Lee recognized gaps in how people living with dementia and other memory disorders were cared for. Together with her team, she developed the MINT Memory Clinic model, a fresh approach to timely, complete and compassionate memory care within primary care settings.  As part of this model, she also developed a nationally accredited dementia care training program, which has enabled other primary care settings to establish MINT Memory Clinics. Dr. Lee's other roles include:
Director, Centre for Family Medicine Memory Clinic and KW Regional Memory Clinic;
Schlegel Research Chair in Primary Care for Elders; and
Associate Clinical Professor, Department of Family Medicine, McMaster University.
In recognition of her leadership helping improve the care of older adults with dementia and other memory disorders, Dr. Lee was awarded 2009 Regional Family Physician of the Year by the Ontario College of Family Physicians. In 2014, she was awarded the Ontario Minister's Medal Honouring Excellence in Health Quality and Safety. In 2015, she was the recipient of the Canadian Institutes of Health Research (CIHR) Institute of Aging Betty Havens Award for Knowledge Translation in Aging.
---
What will the grant help them do?
With the Joule Innovation grant, they will:
Further develop and refine the digital technology processes that enable effective communication and collaborative partnerships between MINT Memory Clinics and specialists;
Support adaptation of the MINT Memory Clinic model to suit primary care settings in other provinces in preparation for national spread.

Watch