Strengthen the skills, capacity and impact of your health care team or organization to accelerate their readiness to lead through change. Our Physician Leadership Institute (PLI) courses can be adapted to a group learning experience for your team or organization. Get all the benefits of accredited continuing professional development for a group, tailored to the unique needs of your organization.
Please note we are only able to offer PLI Team Training in English at this time. For our course offerings in French, check out our Practice Management Curriculum and Physician Fundamentals programs.
We are providing flexibility and choice in how your team wants to learn, offering many of our courses in either virtual or in-person format.
Benefits of virtual learning include increased accessibility for those who can't travel, increased affordability (with no travel costs), and flexibility. Our faculty are highly skilled at generating engagement and rich conversation through the virtual channel. 
Benefits of in-person learning include more opportunities for connection and engagement between learners and with faculty. In-person learning may invite the opportunity for deeper connections and group problem-solving.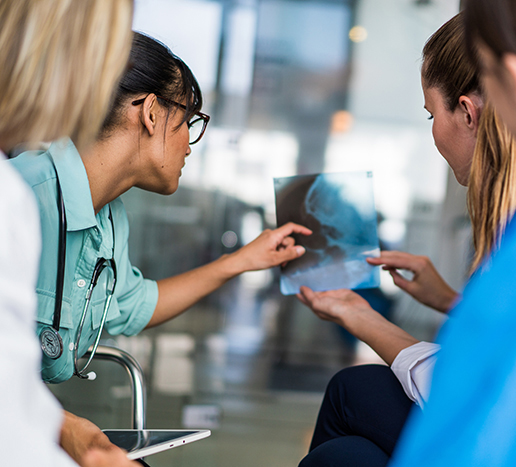 The benefits
Build the skills of individuals while also strengthening the skills, capacity and impact of your entire health care team―not just physicians. 
Individual participants will benefit from:
leading-edge learning delivered by physician leaders and industry experts;
more opportunities to apply their newly learned skills together; and
working with other team members to solve challenges related to their own context.
Your entire team will benefit from:
a learning experience tailored to your organization's particular needs;
personalized learning paths to develop the skills needed to meet your unique organizational objectives; and
convenience, reduced travel-related costs and time savings.
Tailored to suit your team's needs
We'll work with you to tailor our current PLI courses to address specific challenges your team may be facing. This could also include adjusting the length of a course or adapting the agenda.
---
Start your team training today
We'll work with you to find the right course and tailor it to your organization. Please complete this short assessment form and one of our learning specialists will get back to you to discuss your options.