Dr. Bill Wang
iMIRGE Medical Inc.
Joule Innovation Grant recipient
Category: Health care solutions
$40,000
About the innovation
Traditional image-guidance systems act as a medical GPS for physicians, increasing accuracy and precision to target deep structures in a patient's body. Limited by their size and cost, traditional systems are confined to the operating rooms of tertiary care hospitals, primarily in developed nations.  Many procedures performed in the emergency department or the intensive care unit do not have access to this technology.
iMIRGE has developed the first and only cost-effective, portable medical GPS for doctors and health professionals. The company was founded by two like-minded surgeons who saw the need to make image guidance technology more accessible for patients. They set out to design the first image guidance system of its kind that is portable and can be easily used at the bedside without the need for cumbersome setup and bulky equipment.
iMIRGE has the potential to provide access to image guidance in remote and underserviced areas, in developing countries and for armed forces in the field.  By democratizing cutting edge technology, iMIRGE can provide unparalleled precision and accuracy for bedside and surgical procedures, minimizing complications and improving clinical outcomes for patients.
---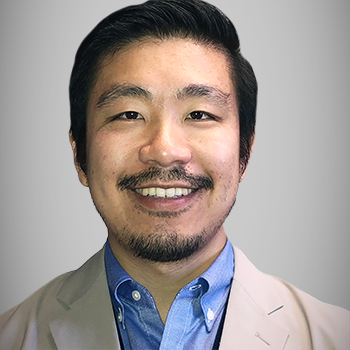 About the recipient
Bill Wang, MD, MSc, FRCSC is the Founder and Chief Scientific Officer at iMIRGE. He is also Assistant Professor, Neurosurgery at McMaster University. In addition to his background in medicine, Dr. Wang has a Bachelor of Engineering Science from the University of Western Medicine, giving him a unique perspective in the health care innovation realm. He is passionate about improving access to care and improving health outcomes for patients.
The idea for iMIRGE came about in Dr. Wang's residency. He noticed some procedures, such as the external ventricular drain (EVD), are often performed at the bedside using crude anatomical landmarks. Given the advanced solutions that exist in the OR, he and co-founder Dr. Neil Duggal sought to bridge that gap―bringing the accuracy of image guidance systems to the bedside―without sacrificing speed to deliver urgent treatment. The solution they created uses two intersecting planes of laser light to mark out a unique trajectory to help guide a catheter, such as an EVD, or any other medical instrument. Using information from a patient's medical scan, the device allows surgeons to directly visualize the targeting trajectory in real space with minimal disruption to workflow.
---
What will the grant help them do?
The Joule Innovation grant will help iMIRGE gain visibility with potential stakeholders and begin to fulfill more developmental milestones.