Ms. Jordan Lewis
Flutter Wear
Joule Innovation Grant recipient
Category: Emerging physician innovator ― Student
$5,000
About the innovation
Decreased fetal movements (DFMs) is one of the earliest signs of intrapartum fetal distress. Between 4 and 16% of expectant mothers will experience this.
Kick counting screening to keep track of movement is currently the gold standard guideline for monitoring. Ideally, kicks are counted daily until 10 fetal movements are felt in 2 hours. Any less warrants urgent medical workup. 
Counting kicks for 2 hours per day is time consuming—it can also be inaccurate, which increases unnecessary burden on the health care system. This guideline also doesn't consider factors like maternofetal health or risk. There is a need for continuous, objective and contextualized monitoring of fetal health. 
Flutter Wear combines a mobile app with a belly band sensor to passively detect fetal movements―collecting baseline data and informing the management of DFMs. The app provides expectant mothers with tips to encourage fetal movements and either provides them with resources or alerts them to seek medical attention when required.
Ultimately, Flutter Wear seeks to improve maternal outcomes and reduce unnecessary hospital visits―benefiting expectant mothers, their families, providers and the health care system at large.
---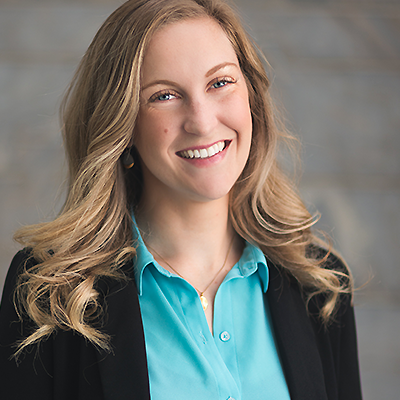 About the recipient
Jordan Lewis is a co-founder and the Chief Medical Officer at Flutter Wear. She is a strong believer in patient engagement and empowerment. Jordan is also a fourth-year medical student at the University of Toronto. Jordan did postgraduate studies at the Imperial College London in the United Kingdom and holds an Honors Bachelor of Medical Sciences degree with an Honors Specialization in Medical Sciences from Western University.
In 2017, she presented research findings in Enhanced Recovery After Surgery (ERAS) in gynaecology oncology at Vancouver's Quality Forum and completed a month-long clinical exchange in obstetrics and gynaecology in Greifswald, Germany through the International Federation of Medical Students' Association.
In 2018, she attended Hatching Health's "The Great Hatch" with the hopes of combining her clinical interests with hands-on exposure, medical innovation, and collaboration with interdisciplinary teams. This is where Flutter Wear began.
---
What will the grant help them do?
The Joule Innovation grant will help Flutter Wear take the required next steps to get their product to market.