Dr. Robert Schultz
The Boreas Central Line
Joule Innovation Grant recipient
Category: Emerging physician innovator ― Resident
$5,000
About the innovation
Hypothermia protects the brain by reducing the rate at which oxygen is consumed and hence the rate at which cell death occurs when oxygenated blood is not being adequately perfused throughout the body.
Leveraging retrograde cerebral hypothermia techniques from cardiac surgery, the Boreas Central Line (BCL) is a specialized central venous catheter (CVC) that allows for administration of fluids to achieve targeted, deep, and rapid cooling of the brain.
Current cooling practices in cardiac surgery and stroke promote bleeding. Because the BCL can provide targeted, deep cooling while maintaining normothermia in the body, this risk of bleeding is prevented.
There are established techniques that have been used in the cardiac operating room for decades which protectively cool the brain while the heart is stopped. This novel catheter brings this technique from the operating room to the bedside. Just like an airbag protects drivers in case of emergency, the BCL device is equipped with an emergency balloon that facilitates cooling for neuroprotection in case of emergency.
The BCL has the ability to prevent damage in cardiac arrest, cardiac surgery and stroke cases.
---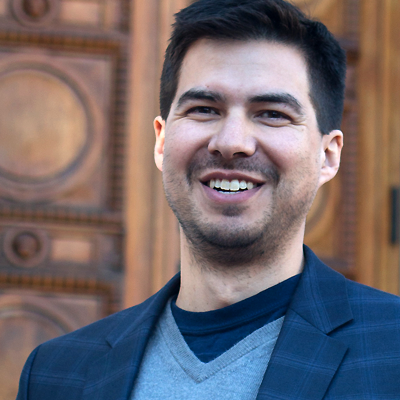 About the recipient
Robert Schultz, MD, MTM, BSc, is a cardiac surgery resident at the Libin Cardiovascular Institute of Alberta and the CEO at Voyage Biomedical Inc., the creator of the Boreas Central Line.
His experience as an EMT and volunteer firefighter are what led Dr. Schultz to pursue medicine. In medical school, his work as an evidence reviewer for the International Liaison Committee on Resuscitation (ILCOR)―where he was responsible for making CPR guideline recommendations―kept him interested in finding better ways to help patients in emergencies.
It was in medical school where he also fell in love with heart surgery. He has developed extensive experience on the extracorporeal membrane oxygenation (ECMO) team at his institution. Since becoming a heart surgery resident, Dr. Schultz has experienced the difficult conversation many physicians must confront with a patient's family members: despite a successful resuscitation, their loved one has experienced irreversible brain damage. These experiences combined with his knowledge of cooling techniques from the OR are what spurred his interest in technological innovation.
In 2015, Dr. Shultz received the Cumming School of Medicine Founders' Award for his work as the President of the Calgary Medical Students' Association. In 2019, he received the Resident Award for contributions and teaching in the Surgery Clerkship for going above and beyond teaching medical students throughout their surgery clerkship rotations.
---
What will the grant help them do?
The grant will help them manufacture their prototype in an FDA compliant facility to prepare for ISO 13485 testing for Health Canada Class II device clearance and for FDA 510(k) clearance.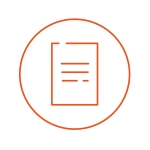 Read
Blog post coming soon!