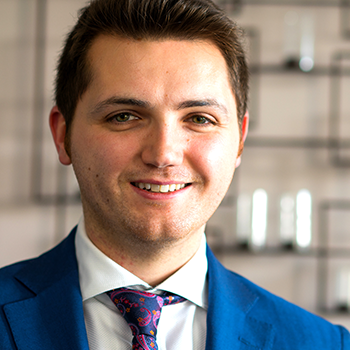 About the recipient
Dr. Alexander Bilbily is a University of Toronto trained medical doctor with a five-year specialization in Diagnostic Radiology. Dr. Bilbily wrote his first computer program at the age of five and has since pursued the study of computer science.
With over 7 years of AI experience, Dr. Bilbily co-founded 16 Bit Inc., an AI-first medical imaging company with the vision of augmenting physician diagnostic ability using artificially intelligent tools. Dr. Bilbily currently serves as the Chief Executive Officer of 16 Bit and is a member of the Canadian Association of Radiology AI Working Group.
Dr. Bilbily believes that AI will be the foundation of next-generation tools that will improve the efficiency, quality, and reliability of care that physicians can offer to their patients. 
---
What will the grant help them do?
The Joule Innovation grant will help 16 bit hire additional staff to get their product to the market faster.