Monisha Persaud
Student-Senior Isolation Prevention Partnership
About the innovation
Even before COVID-19, social isolation was a growing public health issue for many older adults in Canada, with links to chronic disease, elder abuse, premature mortality, suicidal behaviour and hospitalizations. When the pandemic began, this isolation worsened, with older adults forgoing all social contact for fear of contracting the virus.
Monisha Persaud and her team, comprised of medical students Geoffrey Sem, Victoria O'Driscoll, and Dr. Sabrina Akhtar, created the Student-Senior Isolation Prevention Partnership (SSIPP) to help older adults experiencing loneliness due to the pandemic. The SSIPP program pairs student volunteers with socially isolated seniors in their community — arranging weekly phone calls where the students provide social comfort and improve health literacy about COVID-19.
Since launching their program in March 2020, they have expanded to include 10+ university chapters nation-wide and over 500 student volunteers.
---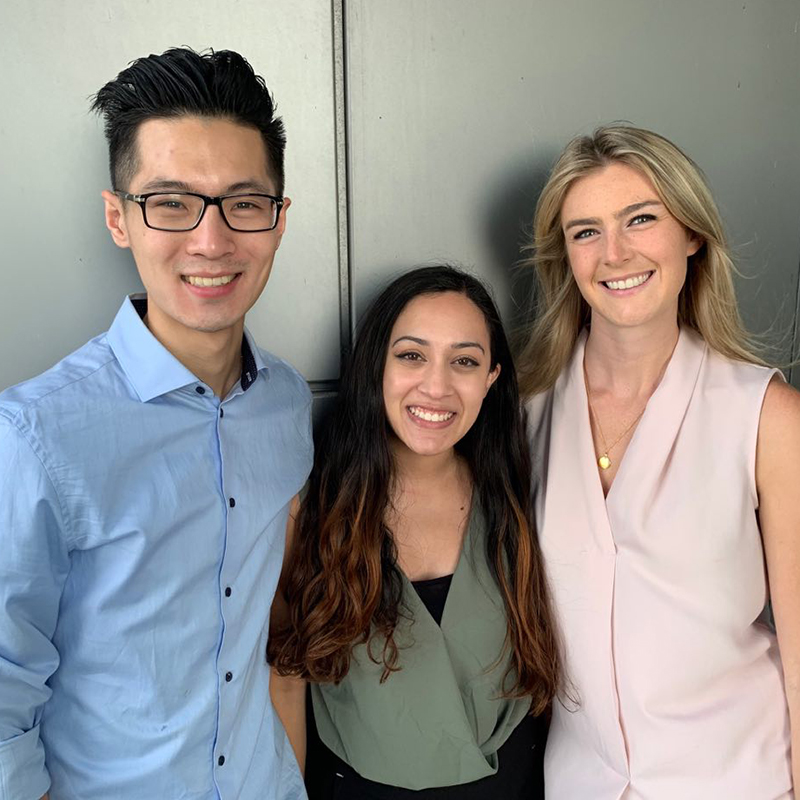 About the recipient
Monisha Persaud, SSIPP co-founder, is a third-year MD student at the University of Toronto and MSc student in systems leadership and innovation. She decided to become an advocate for social isolation in older adults after seeing the heartbreaking impacts of isolation on her own grandmother. Monisha is passionate about building a society that is kinder to older adults and socially accessible to all.