Dr. Heidi Britton
Aemion™, the first universal antimicrobial coating by Ionomr Innovations
Covid-19 Innovation Grant recipient
Category: Supporting front-line health workers
About the innovation
Respiratory viruses can spread easily through contaminated surfaces. For effective sanitation, hospitals follow a routine disinfectant schedule and use low porosity surfaces when possible. However, sanitation schedules can be inconsistent and even after rigorous cleaning and disinfection, surfaces can still be contaminated.
Dr. Heidi Britton and her team at Ionomr Innovations developed the first permanently, positively-charged polymer called Aemion™ — a coating that can be used on hospital surfaces and fabrics, to eliminate pathogens. Early proof shows this permanent, passive disinfection solution has an effectiveness exceeding 99.99%, and solution has the potential to substantially reduce iatrogenic and nosocomial infection — including COVID-19.  Aemion can reduce the need for scheduled sanitization and disinfecting hard-to-sanitize areas, helping to lessen the risk of surface-based transmission and provide healthcare workers and patients greater peace of mind.
The team is working to deploy Aemion™ for use in hospitals and public health clinics in the next 3-9 months.
---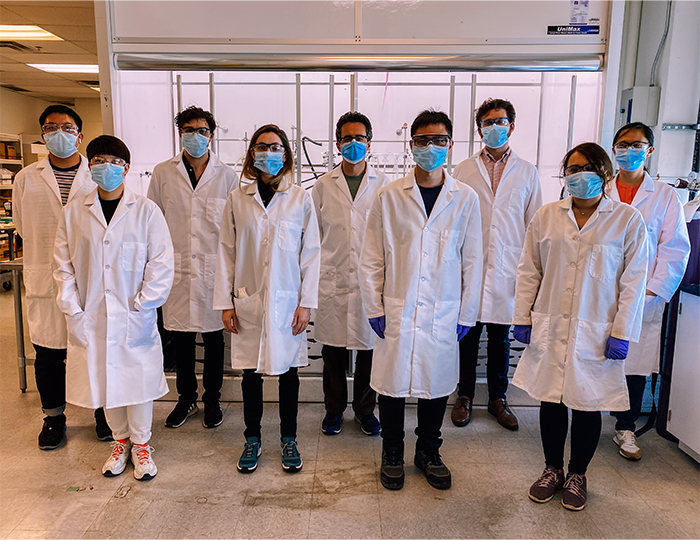 About the recipient
Dr. Heidi Britton, a resident at UBC, is a consultant in biomedical engineering applications at Ionomr Innovations Inc., assisting in collaborative efforts in designing biochemical & clinical experiments. She has experience researching chemical and biomedical engineering related to infectious disease and has worked in commercial startups and deploying technologies.