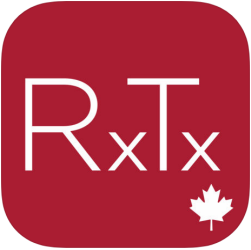 Convenient and current source for drug information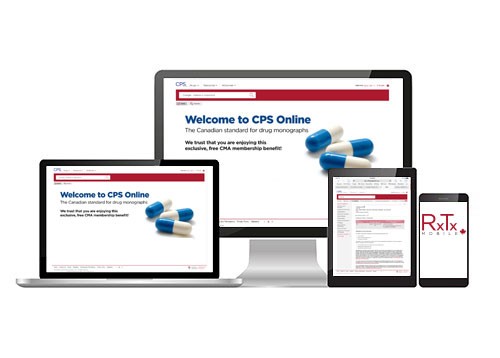 *New in April 2020*
For a limited time, CMA members have full access to the Compendium of Therapeutic Choices (CTC) and the Compendium of Therapeutics for Minor Ailments (CTMA). The CTC and CTMA provide the most current, evidence-based therapeutic information for the most common conditions encountered by Canadian frontline health care providers. 
IMPORTANT – Mobile users: To access this additional content, please close the app (do not logout); when you re-open it, you should see a subscription change notification and be prompted to download the additional content.
The Canadian Pharmacists Association's Compendium of Pharmaceuticals and Specialties (CPS) offers unparalleled, comprehensive, Canadian-specific content in both official languages. You can trust CPS to be current and easy to access.
The CPS offers 2000+ Canadian product monographs for drugs, vaccines and natural health products that are developed by manufacturers, approved by Health Canada and optimized by CPhA editors.
Access to the Canadian Pharmacists Association's Compendium of Pharmaceuticals and Specialties (CPS) is included in the cost of CMA membership and is valued at over $500 a year.
Features
Updated weekly
Content available in English and French
Health Canada advisories (posted online within 48 hours)
Interactive medical calculators
Questions? Find out more in our "Related content" section at the bottom of this page.
Access options
RxTx Mobile app
The app includes the CPS (Rx) features listed above plus:
Bonus subscription to Drug Choices (DC) content: Drug tables formatted for quick access to dose, adverse effects, drug interactions and relative costs for recommended therapies for each condition
Available on iOS and Android devices
Available offline*
Ability to add notes/Favourite content
Available to all CMA members
*Internet connection is required only when installing, updating or using certain Internet dependent features such as downloading new Health Canada Advisories and accessing product images.
CPS online
cma.ca account required. Register now
The online CPS includes the CPS (Rx) features listed above plus:
Health Canada advisories linked to monographs
Full listing of Health Canada Warnings and Recalls
Manufacturers directory linked to monographs
What's New listing and Monograph Updates Table
Product images linked to monographs
Public Drug Programs
Printable patient information
Advanced search
Clin-Info (e.g. drugs of choice during pregnancy and breastfeeding, drug-food interactions, lab values)
Product Identification tool (Drug ID)
Drug Regulatory and Monitoring Programs' Reporting and Request Forms
Note: Not available to students. Students can access the RxTx Mobile app or may have access to the online version through their medical school library.
Not a member?
"Prescribing information changes rapidly in today's world. Staying aware and providing the best medication for the patient in front of you can be a real challenge. The CPS on the RxTx mobile app makes it easier and faster to make the right choice throughout a busy day in clinic."
Related content

RxTx Mobile App Overview
RxTx Mobile App FAQ
RxTx Mobile APP and CPS online comparison
CPS online Product overview
CPS online FAQ
CTC & CTMA Product overview