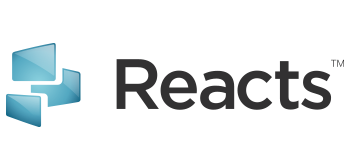 Better Communication. Better efficiency. Better care.
A rich, integrated, collaborative platform that enables secure communication and interaction amongst health care professionals and their patients.
Sign-up today
Not a member? Join today.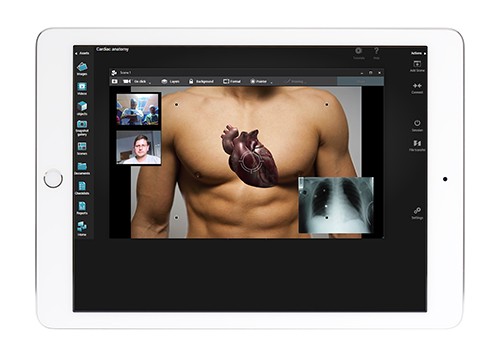 Reacts improves collaboration, communication, and efficiency, paving the way for better care delivery
For streamlined access to specialized care
For cost-effective coordination and delivery of complex care
For more efficient clinical training and remote supervision
Focused on clinical utility, usability and scalability
Integrated rich communication features
HIPAA/PHIPA compliant
Instant messaging and file transfer
Video conferencing (peer-to-peer and multiparty)
Advanced video collaboration and remote education tools
Capture, store-and-forward of rich content (files, photo, video)
Usability-driven design
Designed by clinicians for clinicians
Intuitive user interface
Multi-platform accessibility including mobile and tablet
Session scheduler
Scalable
Affordable subscription-based pricing
Self-service license manager 
BYOD compatible
Group licensing and administrative dashboard
---
Reacts: A differentiated offering in 4 points

Integrated solution to suit the multiple collaborative needs of health care professionals and their patients:
By integrating multiple features that can support user needs in 3 main areas (secure communications, teleconsultations, remote education/supervision/training), Reacts lowers the burden of using multiple apps and offers a seamless experience to facilitate adoption by the various stakeholders.

Unparalleled pricing
IIT has a clear pricing strategy with a user based pricing that enables a longitudinal institutional deployment at an unparalleled cost effectiveness. The goal we pursue with this strategy is the democratization of digital collaboration to empower all members of the care team, including the patients, and not just to the physicians.

Simple, scalable deployment with admin and user dashboard to manage licenses
Reacts is an application downloaded from the web with a secure, web hosted infrastructure allowing for an easy and scalable deployment. IT departments do not need to manage the licenses.
The Reacts web dashboard allows group administrators to manage their user's accesses and also allows users with pro plans to manage their guest licenses.
This results in a simple, scalable solution with a very low total cost of ownership.

A solution developed by clinicians, for clinicians
Development of Reacts is led by Canadian physicians and innovators who have a deep understanding of the clinical needs, barriers to adoption and processes with an ongoing concern for clinical utility and ease of use.
This translates into an app that is really connected to the user needs in their finest details which will maximize adoption by the healthcare professionals
---
As a member you are entitled to a 90-day free trial of Reacts