It must be no surprise to you that most physicians spend more time doing paperwork and administrative tasks than they do with their patients. For the first time, Canada has more seniors than children at 16.9%―and that number is increasing. By 2036, seniors are expected to make up 25% of the population.
Though age does not automatically mean ill health or disability, the risk of both does increase as people age―and we're already seeing the demand for care increasing.
How can we meet the growing demand for your time and skills?
Augmented reality (AR) is one of a few exponential technologies that are rapidly accelerating, shaping all major industries and aspects of our lives.  Everything from how we watch movies and television, how we travel across the city and how we interact with our world—including health care.
What can it do for us in a medical context?
Think beyond the EHR, patient portal and telehealth applications you might see day-to-day― augmented reality adds contextual information to the world around you. You can:
Blend digital media with live camera feeds in a surgery, keeping vital real-time patient data on hand so you don't have to shift your attention away from the patient receiving care;
Share that surgical procedure on a live stream with colleagues halfway across the world for training purposes;
Apply theoretical knowledge to a 3-D representation of a human body as you acquire it, making learning interactive and immediate.
The potential is limitless.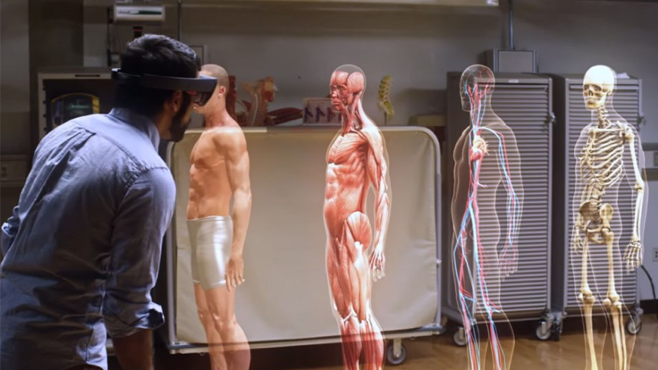 Today, only 14% of physicians have virtual visit capabilities. But that's changing rapidly.
This digital solution is making strides in Canada as well as organizations like Centre hospitalier de l'université de Montréal who use it to perform supervision of surgical procedures in real time. AR has already become integral for organizations like Hôpital Ste-Justine de Montréal for remote education in various activities.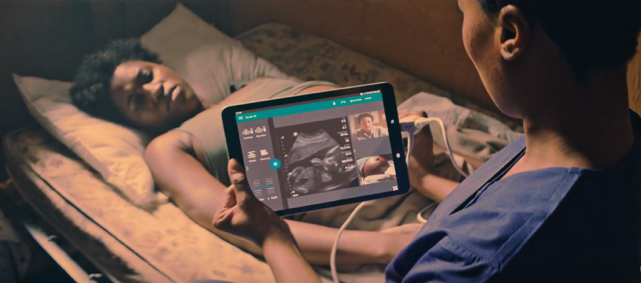 Education and training
Remote wound care
Medical diagnosis
Surgical supervision
Ultimately, you'll save time. Whether you spend that on patients, research, training, etc. That's up to you.
How will you make your practice future-proof?
Publications
Augmented Reality in Neurosurgery: A Systematic Review
via ncbi.nlm.nih.gov
Systematic Review on the Effectiveness of Augmented Reality Applications in Medical Training
via ncbi.nlm.nih.gov
A Novel Augmented Reality Navigation System for Endoscopic Sinus and Skull Base Surgery: A Feasibility Study
via ncbi.nlm.nih.gov
Augmented Reality: A Brand New Challenge for the Assessment and Treatment of Psychological Disorders
via ncbi.nlm.nih.gov